I am proud to announce a relatively stable and relatively complete development build of LessLinux Search and Rescue. It is built upon my latest efforts to emancipate from the Computer BILD flavoured "classical" desktop, moving to a sleeker desktop, using Cairo Dock and Openbox as desktop environment. The last twelve months have seen some fresh commercial builds, probably around more than 1.5 million copies included in cover mount CDs sold on various European computer magazines. So it is really time for more open source builds now.
Fresh software
This build is based upon Linux kernel 3.3.1 Glibc 2.14.1, XFCE 4.8, OpenBox 3.5.0 and Cairo Dock 2.4. The desktop now is a mixture of XFCE components, Cairo Dock as Panel on the bottom and Openbox as Windows manager. This results in a look clearly different from earlier open source builds. Take a look: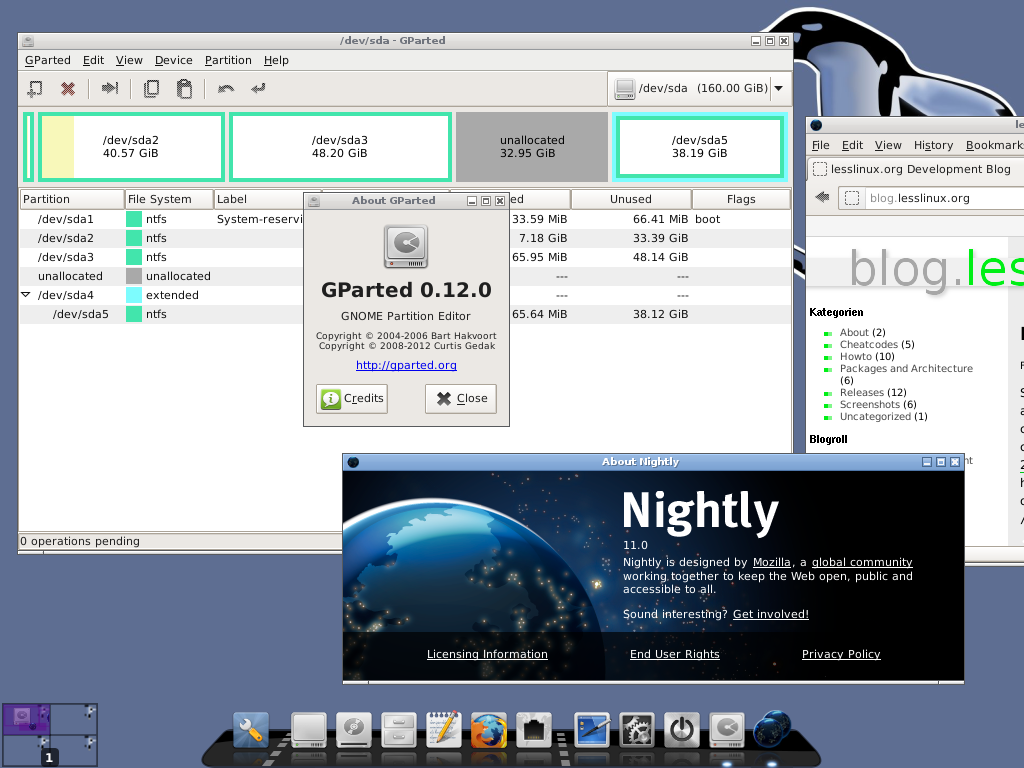 Pipe menus
One nice feature of OpenBox are it's pipe menus. I am currently using pipe menus to create dynamic access to hard disks and USB drives. You can mount, unmount and view content by right clicking on the desktop. Another examples shows changing the screen resolution. Other pipe menus will follow (for example to mount SMB/windows shares).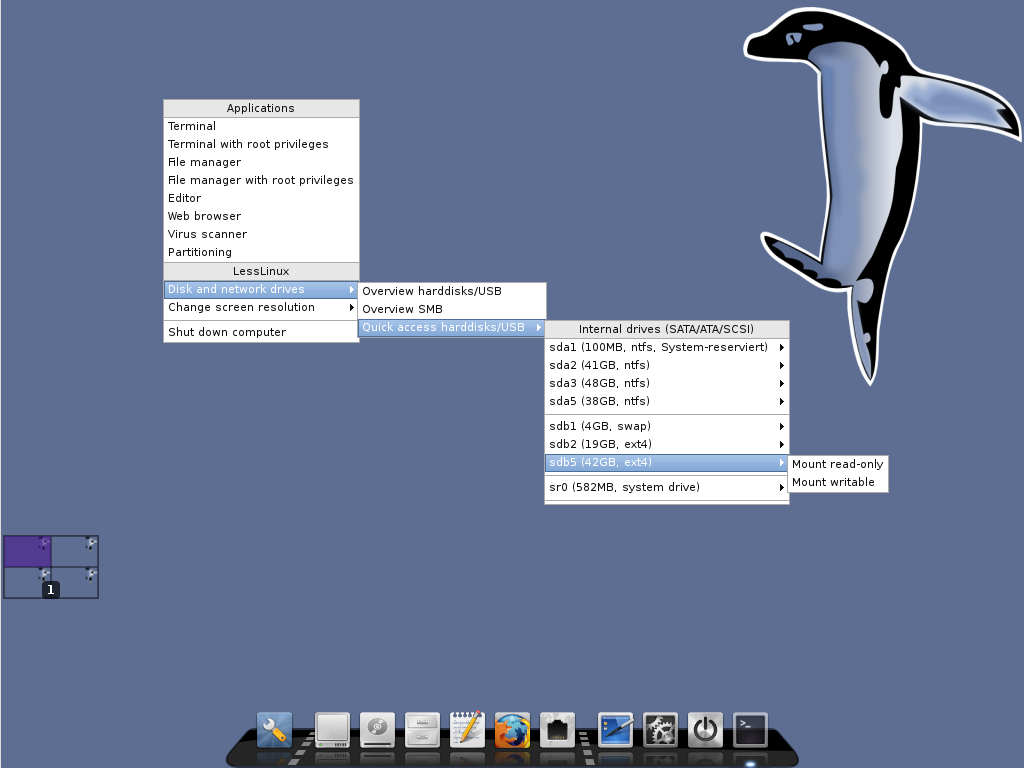 VNC access easy
I significantly changed the way VNC access is done. Instead of using the Xvnc Xserver I now use x11vnc to export the current display via VNC. This allows VNC access together with a local GUI, ideal for helping someone. The old mode ist still available, it is now done with the Xvfb virtual frame buffer server. You can select the different modes from the boot menu. Together with reverse VNC this is great for helping your granny who is sitting behind a DSL router (NAT box). Just remaster the ISO with a valid default host for reverse VNC and give her the CD.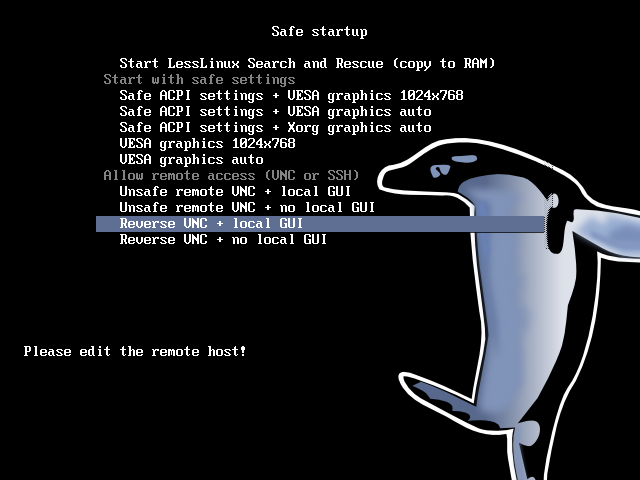 More languages
You can now select your language from the boot menu. It is quite easy to remaster with a changes default language: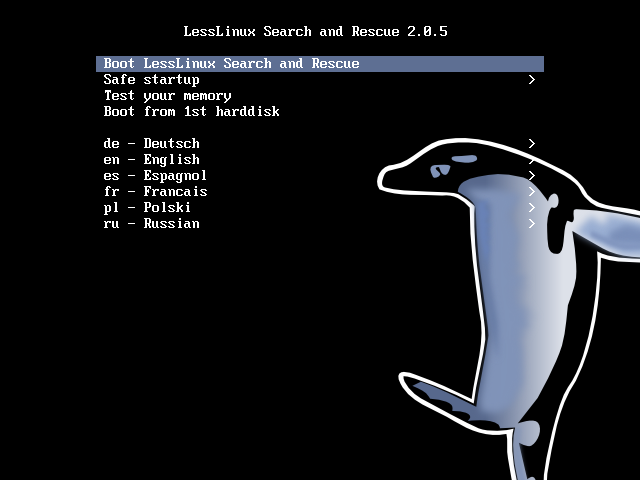 Smart ISO hybrid conversion
Offering ISOs that are created with ISO hybrid does not seem like a big deal nowadays. But LessLinux things one step further: While with Ubuntu 12.04 the USB stick will be read only after creating a bootable stick, LessLinux moves the ISO file system to the back and creates a large FAT32 partition in front of it. So just the space actually needed for LessLinux stays occupied. With this technique it also makes sense to make bootable USB hard drives or large sticks for backup purposes. Plus: The selected language will be saved (for now only if you select German, more will follow soon) and there is an option to uninstall LessLinux which creates a large FAT32 partition. To install LessLinux to a USB thumb drive, use dd on Linux or Win32 Image Writer on Windows.
What's missing? Are there bugs?
You will note some minor annoyances:
Some of the icons in the Cairo Dock are labelled German
Firefox, Thunderbird, the kernel, XFCE and Cairo Dock need updates (will be done in a few days)
French does not work currently
Get it!
Download LessLinux Search and Rescue Build 20120421-162824 lesslinux-search-and-rescue-uluru-20120421-162824.iso now!