Thursday, August 22nd, 2013
I just uploaded a fresh stable release. There are no big changes regarding the development build from two weeks ago. The linux kernel now is 3.9.10, Firefox and Thunderbird were also updated. Two small new features are integrated:
USB installer
Install LessLinux search and rescue to a thumb drive. In the installer you can select the default language and specify if an encrypted /home partition should be created. The latter feature is especially handy if you want to store some browser bookmarks or WiFi keys.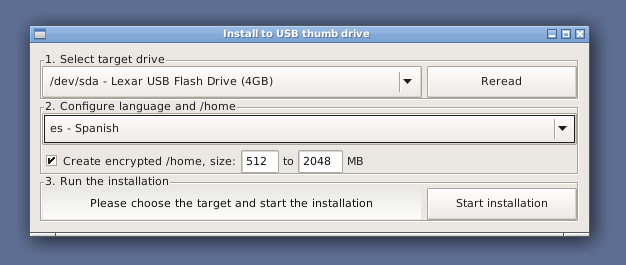 DavFS2
Webdav is a nice thing, especially since many providers like Deutsche Telekom or GMX are offering cheap or free Webdav drives. I included the command line client mount.davfs. Currently no certificates are installed and in the mid term I want to provide a simple GUI.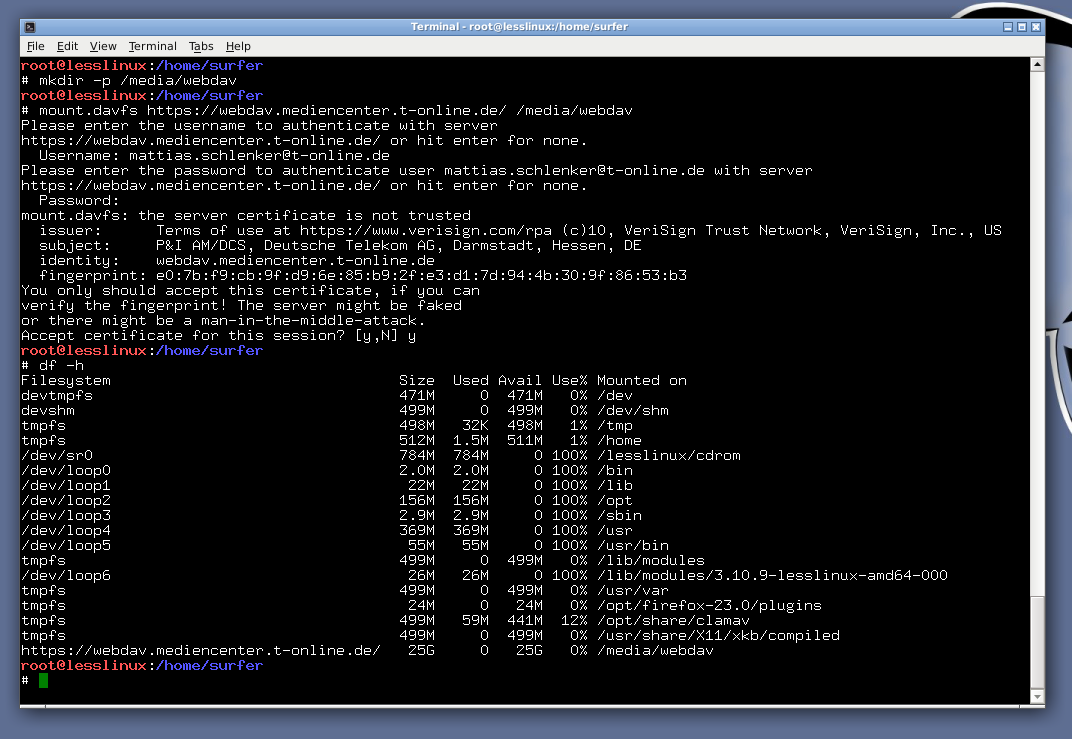 Download:
As alwas you can download the ISO image lesslinux-search-and-rescue-uluru-20130822-085558.iso from download.lesslinux.org. Burn it to DVD, write it to a thumbdrive with "dd" or Win32DiskImager.